The future's already here...
Why research is so important - and why I do what I do
There's a great quote I use to explain our work at Bright Arena. It's by William Gibson, author of Neuromancer:
"The future's already here, it's just not very evenly distributed." - William Gibson
In our world of researcher impact, this is more true today than it has ever been. Pick any researcher in any lab and you see glimpses of the future - in their science and thoughts.
Each new positive result opens up another possible future. We live in a time that these futures are all within grasp, which was brought home to me during a conversation with eminent scientist Prof. Paul Zimmet AO, who said something that stuck:
"The technology is finally catching up with the science." - Prof. Paul Zimmet AO
Specifically, the technology is finally enabling experienced researchers to test hypotheses they could only dream of a decade ago. The final clincher here is that these experiments can be done faster, cheaper and bigger than ever before.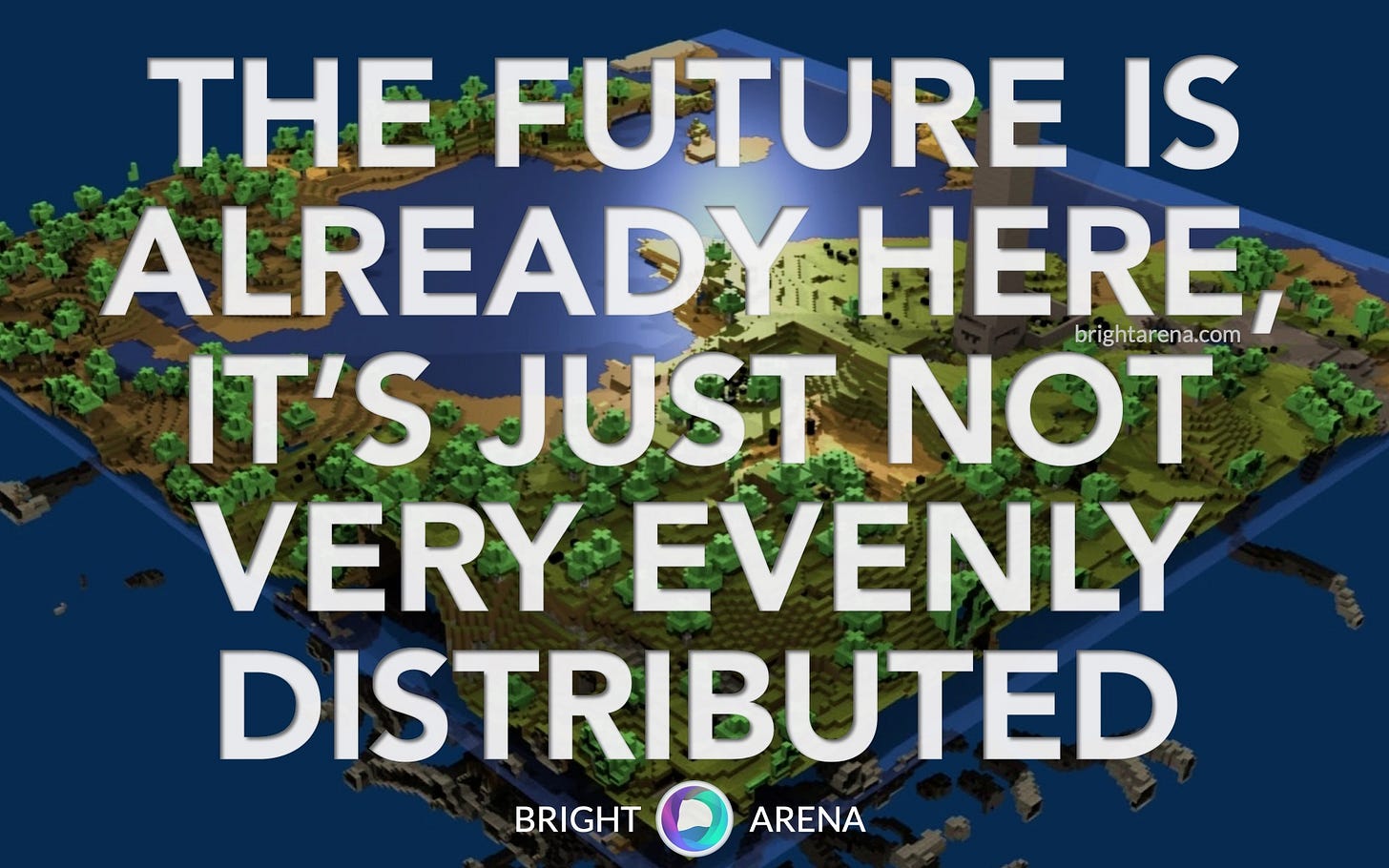 It's a privilege to be able to explore the frontiers of what's possible, let alone to be a part of bringing them to the world. However, how do we know what science will have impact? We have to move this science and thinking out of the lab and into the field.
We have to take action. It is this gap that the team at Bright Arena bridge: working with researchers to make this future a reality - at speed and scale, and always researcher-led.
This feeds my fascination with the future, the potential of individuals and the power of collectives to make this future happen.
This blog will explore the emerging future, the tools and techniques we use at Bright Arena to accelerate impact, and the amazing scientists and science that are dedicating their life to the future of humanity and our planet.
I'll share this in 3 ways:
News of technology and thinking pushing at the frontiers of innovation.

Insights from our work and the community around Bright Arena.

Considerations from personal experience on research translation and impact.
I hope you enjoy these glimpses into the world of the Bright Arena community, and perhaps you'll join us.